Gdansk, Poland
Nadbałtyckie Centrum Kultury (NCK) / The Baltic Sea Cultural Centre (The BSCC) in Gdańsk is a public cultural institution in the Pomorskie Voivodeship (regional authority) est. in 1992. It promotes local culture and develops partnerships abroad. The institution carries out projects on international, national, and regional levels. We are members of European networks e.g. CAE and River//Cities. The BSCC has realised several big innovative and inspiring international projects with the focus on contemporary art such as "Open Culture Spa" (within the Polish EU presidency of 2011), ART LINE (art competitions for digital media, 2013-2014, Baltic House LAB ( participatory art works from the Baltic Sea Region, 2015), Shared History (co-production of a refugee and a local artist 2017-18).Our cooperation with the River Cities Network (R//C network) resulted in a few international events dedicated to the role of art and culture in the development of the post-industrial shipyard area in Gdansk. The role of the BSCC in the project: At the project level: The main task: internal communication and partnership - general issues to be dealt with by partners; Preparation of partners meetings; management of internal communication tools; on-line general communication. Informing partners on project development At the local level Development and implementation of various project's activities - Artist/community/stakeholders liaison (Gdansk) - Development and co-ordination of two stages Gdansk artist residencies and art interventions, - Supervision of Polish artist's involvement in the residencies abroad - Collating Gdansk info materials for Memory of Water online platforms - Project's promotion locally. - Development, facilitation and co-ordination of two local LABS, international Gdansk City LAB, - Organisation of a Partner meeting - Reporting on project activities managed by the BSCC - Dissemination through partner networks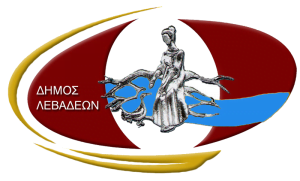 Levadia, Greece
The town of Levadia, capital of Boeotia, is located at the foot of Helicon Mountain (residence of nine Muses) 130 km North of Athens and 40 km East of Delphi. Levadia has a rich cultural heritage which dates from ancient times. The river Herkyna springs from Levadia's southern area, flows through the city and was the driving force behind the industrial development of the town. The area is a natural park, situated the exit of a canyon, filled with rich vegetation, more than a century old plane trees, small waterfalls, stone-built arched-bridges and open air theatre, as well as the remains of antiquity such as the ancient Trofonios oracle and medieval castle. The remaining historical and industrial buildings of the area are being restored. Watermills are turned into cultural centres hosting museums, galleries, artists groups and societies. The Municipality of Levadia, (in an effort to revitalize the river and transform it to a focal point of culture, tourism and commerce) is planning and running projects co-financed by the E.U., such as lighting up the river banks, social welfare and restoring other important buildings. Proposals for sustainable urban growth, open trade centres and restoring the remains of an old Mosque have been submitted for financing. The town is an active member of the Greek River Cities Network.
Scotland
Professor Katarzyna Kosmala, Shadow Expert for the Memory of Water Project, is Chair in Media, Culture and Visual Practice in the School of Media, Culture & Society at the University of the West of Scotland. Professor Kosmala is an art writer and curator whose main research specialisms include heritage and participation, art production and enterprise, as well as gender and the politics of representation. She has written on the uneasy fit between a tradition of arts participation (evolved out of more radical, autonomous practice in the context of social justice and societal change) and the more instrumental uses of arts participation in the context of regeneration. She has chaired conference sessions and spoken at invited panels on these subjects at international conferences such as the Association of Critical Heritage Studies Biennial Conference; Gender Work and Organization, Arts in Society; and Habitat III the UN Conference on Housing and Sustainable Urban Development. She curated international exhibitions and written for art catalogues. Since 2012, Prof Kosmala has led the Interdisciplinary Research and Knowledge Exchange Network: Regeneration and Waterfront Heritage Zones in Northern Europe examining participatory approaches to waterfront regeneration in urban spaces in transition. The main case studies of regeneration has focused on Govan, Glasgow (Scotland) and Gdansk, former Gdansk shipyard (Poland), each of which are dealing with the consequences of the post-industrial demise of the shipbuilding industry, trying to find a transition into a new economy and community, seeking alternative and better futures. Over the last 7 years, the initiative delivered exhibitions, art interventions, conferences, public consultations, roundtables and symposia on a local, national and international level (Regeneration and Waterfront Heritage Zones in Northern Europe Research Network https://waterfrontheritagenetwork.wordpress. com). This work is underpinned by academic research programmes in Scotland and Poland and is connected to the wider European context with the participation of artists, architects and community groups, having grassroots initiatives at the centre of collaboration. For the Memory of Water project Prof Kosmala's invaluable experience and expertise linking with her research, curation and knowledge exchange supports the Urban Labs programme. During the project, Professor Kosmala will follow the progress of the explorations as artists work with communities in six cities seeking answers to the question "what next for post industrial waterfront heritage zones in Europe?" She will help us to theorise and contextualise the questions and discoveries - in particular, we want to discover what are the possibilities and limitations when artists work with communities to intervene in the planning process. We want to test the model and discover what makes the difference when communities succeed in influencing planning. https://research-portal.uws.ac.uk/en/persons/katarzyna-kosmala
Govan, Scotland
Cultural charity Fablevision and its social enterprise trading arm - Fablevision Studios - have worked with artists in Glasgow for over 30 years, examining and transforming accepted narratives. The organisation engages with people facing barriers to employment, and works with community charities concerned with waterfront development and heritage protection. During Memory of Water, Fablevision is hosting two local labs, an international lab, and two artist residencies. The organisation further promotes activities and ideas through its design and implementing of communication strategies across the project, disseminating and interpreting information for all partners. During 2012-16, Fablevision conducted an artist exchange programme with Gdansk, Poland, and in 2017, an artist residency programme, Riverside Solidarity, in Govan. Fablevision is excited to continue working with members of River//Cities.
Limerick, Ireland
Ormston House is a meeting place for the arts in the heart of Limerick City. This grassroots institution delivers artist-led and community-focused programmes including The Museum of Mythological Water Beasts about, along and on the River Shannon. For Memory of Water, Ormston House will host the Artists' Gathering to reflect on and evaluate the project through a series of contextualised discussions followed by a public presentation to local, national and international stakeholders. During the Residency Programme, Limerick-based artist Mary Conroy will research the environmental and ecological context of each River City connecting with citizen groups and communities. Co-Director Mary Conlon will act as Artistic Director to support all of the artists throughout the process and delivery of collaborative interventions in Greece, Poland and Scotland. Memory of Water is particularly timely for the Irish partner as the 10-acre Cleeves Riverside Campus is currently in master planning.
Stockholm, Sweden
Lead Partner Intercult is an independent production and resource unit based in Stockholm, Sweden. We have worked in Sweden and Europe since 1996, as initiator and leader of collaborative culture projects, networks and the development of intercultural and international project competence. We take an active interest in national and European cultural policy. Intercult shares experience through seminars, conferences, lectures and mentorship. Engaging in trans-border cultural projects, Intercult embraces the challenges of contemporary diversity, voices and expressions. It works cross-disciplinary and trans-regionally, inviting artists from different disciplines and places to the projects and Basecamps at their venue. From the home base on the south side of Stockholm, Intercult interacts as a project-based platform, engaging with others on art management and cultural policy development. With artistic expression as a starting point, we focus on the value of intercultural competence aimed at artists, organisers, policymakers and sponsors – creating conditions for the exchange of ideas and models. Intercult is the lead partner of Memory of Water and has long experience in initiating and leading projects on an international and transnational scale. Intercult is the coordinator of Memory of Water as well as responsible for the overall project management and coordination of the project
Ostend, Belgium
The Cultural Department of the City of Ostend has been a partner of the River Cities Network since 2010 and a board member since 2015. Ostend has a vivid art scene with more than 100 artists and 31 galleries. We have an Academy of Art which has existed for more than 150 years, and the national art museum, Mu.ZEE, has exhibited collections since 1830. The educational service of Mu.ZEE, 'mu-zee-um', organises workshops for children, young people, disabled people and senior citizens so they can get to know the collection in an intuitive way. The service organises artistic encounters with local, national and international artists. Ostend hosts KAAP, a professional art organisation that focuses on creation and art residencies, receiving municipal grants for their artist exchange programme. The Cultural Department plays an active role in connecting different artistic organisations. In the project Memory of Water, the City of Ostend will provide the methodological framework of the City Labs, and have theoretical as well as practical experience in this field. The city will organize the first City Lab, with artists and partners, engaging the public and local activists. The staff will visit all City Labs to share experiences, practice and methodology. Ostend will disseminate project outcomes through media channels. The city is an expert in audience development and has a strong communication department which is experienced in effective dissemination. The geographical sector of the old fisherman's community with its industrial heritage is currently subject to major urbanistic changes. It is a challenge to link the future of this quarter with its past, also through artistic interventions.
https://www.oostende.be/cultuur